Winners of the Gold Medal
We already know the winners of the Gold Medal Competition at DREMA 2021. The jury honored six products distinguished by their innovation. Meet this year's winners. All awarded Gold Medals are equivalent.
The Gold Medal is not only prestige but also measurable benefits for the winners. It is an award setting market trends and at the same time the most recognizable trade fair trophy in Poland. As many as 95% of the competition participants use the awarded distinctions in their promotional activities, and 55% of them declare an increase in sales of the awarded products.
Winners of the Gold Medal
at DREMA 2021
SKYWOOD A550 Automatic Circular Sawmill
MAXIMER LLC The four-shaft SKYWOOD A550 sawmill is CNC-controled, so there is no need to stop the cutting process in order to re-adjust the saws and obtain a different prism width. The saws on the shafts are rebuilt automatically, with each shaft having a telescopic saw system. The shafts themselves move up and down, which makes it possible to obtain different sizes of the prism. Thanks to this, the amount of high-quality output material is increased and there is no need to sort the logs for sawing.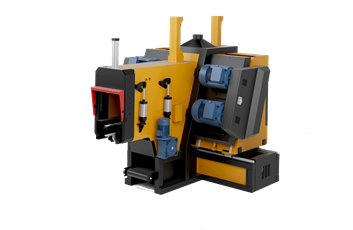 Carbide Compression Cutter V809.XB − Silent TURBO-3
FHU N-POL Krzysztof Noga The cutter designed for nesting, cutting chipboards, MDF or HPL boards, its greatest advantage is high efficiency − it can work up to 30 metres per minute of feed, with quiet and peaceful operation. Unique, trademark-protected blade geometry in a compression system. Low price of the tool compared to tools with PCD blades.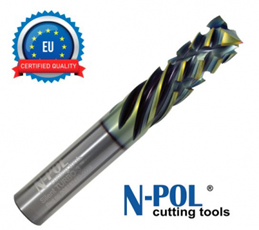 PCS® Non-Contact Safety System
FELDER KG / FELDER GROUP POLSKA Sp. z o.o. PCS PREVENTIVE CONTACT SYSTEM is a revolutionary, world innovation in safety systems for sliding table saws. It makes hand injuries a thing of the past by eliminating a threat as soon as it is detected. It proves that safety does not have to be expensive, as it is non-invasive and immediately ready to be used again. It also requires no additional maintenance and is dust-proof.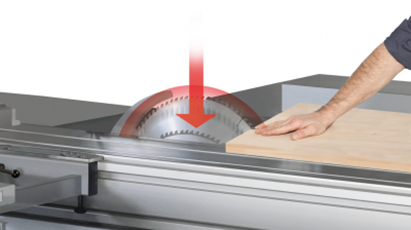 2030 ATC 4 AXIS Milling Plotter
POLSKA GRUPA CNC Damian Laskowski The 2030 ATC 4 AXIS milling plotter is a novelty in our offer. In response to the growing needs of our customers, we have created an innovative solution which is adding a fourth axis to the plotter in the form of a tilting spindle. This opens up many new processing options for the user. Performing several types of machining on one machine is an economical and highly functional solution.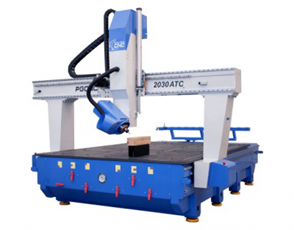 ISKRY RX2 Positioner
ISKRA Krzysztof Brzeziński / K&K Katarzyna Brzezińska The ISKRY RX 2 positioner is a response to customers' problems with the construction of ISKRY workstations for the processing of large elements. Two aluminium elements allow for extremely precise work without any table dedicated to ISKRY, both on the surfaces of the templates and on the edging.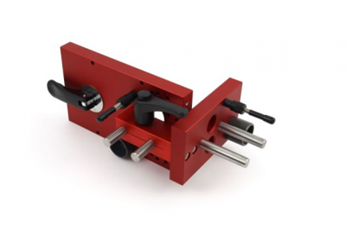 RODONIT GRINDING TABLE
NAWARA SERWIS s.c. Marzena i Rafał Nawara With our solution you will optimise your production and eliminate dust throwing outside the grinding zone. The RODONIT table is a new quality on the market of dust extraction systems for self-exhausting grinding stations. Working at the table guarantees safety and comfort of work, which pays off. High efficiency and filtration parameters make the grinding table an eco-innovative product.