Order a stand for DREMA! Starting from July, prices go up!
Join the group of Exhibitors!

Join the group of Exhibitors!
The most important event of the wood and furniture industry in Poland and the largest purchasing centre in Poland and Central and Eastern Europe is coming soon! Polish and foreign leaders, spectacular shows of machines in operation, over 20 accompanying events, comprehensive solutions for the woodworking and furniture industries - DREMA 2022 is the best place to promote your company!
Do not hesitate! Order a stand for DREMA today! Starting from July, prices go up!
WE PROMOTE THE BEST SOLUTIONS
DREMA and its Exhibitors create the future of the industry! It is where companies and firms that create new trends in business, marketing and economics of the wood and furniture sector present themselves. Use the power of DREMA to promote your products and services!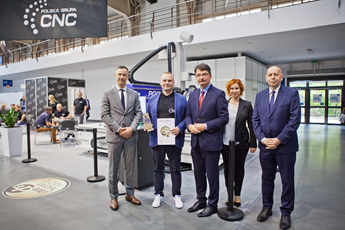 WE BUILD STANDS AND PRESTIGE
Grupa MTP has more than 100 years of experience in trade fair organisation! We comprehensively design, advise, construct and furnish stands and exhibition halls. We provide everything you need to attract the attention of visitors and to present your offer in a surprising way!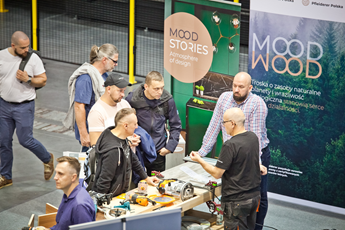 WE REWARD INNOVATION
THE GOLD MEDAL is the most recognisable prize in Poland, awarded for a high level of product innovation. Acanthus Aureus goes to exhibitors who best understand how modern expo marketing builds the company's image and its business value. Win them for your company at DREMA 2022!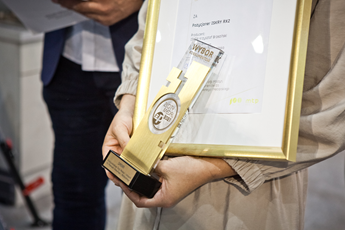 We will gladly prepare for you an individual offer and answer any questions:
e-mail.
malgorzata.ozog
e-mail.
maja.wasylczuk
e-mail.
mateusz.szymczak
Participation in DREMA 2022 has already been confirmed, among others: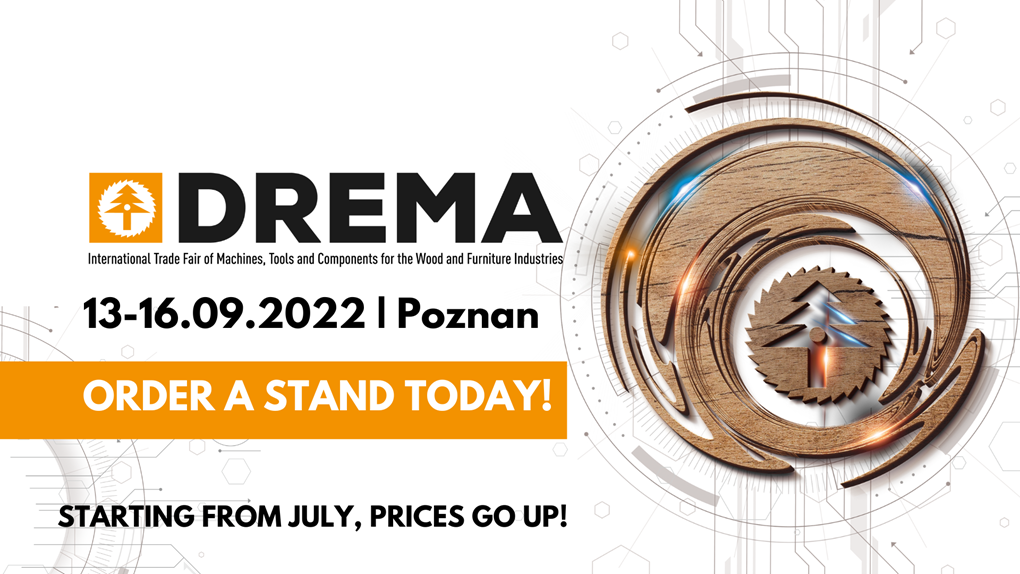 DO NOT HESITATE! ORDER A STAND TODAY!
DREMA is a prestigious space for the presentation of tomorrow's technology and solutions for wood processing, the furniture and sawmill industry, and for obtaining energy from wood. The exhibition is complemented by machines for cutting and fabric sewing, furniture production components and furniture accessories
13-16.09.2022
See you in Poznań!