Jowat exhibitor at DREMA 2021
12/18/2020 12:00:00 PM
Jowat - industrial adhesives has become an EXHIBITOR OF DREMA 2021! The long history of DREMA is joined by 101 years of tradition, nearly 1,200 employees worldwide, and over 90,000 tons of glue annually. Together, we create the future of the industry!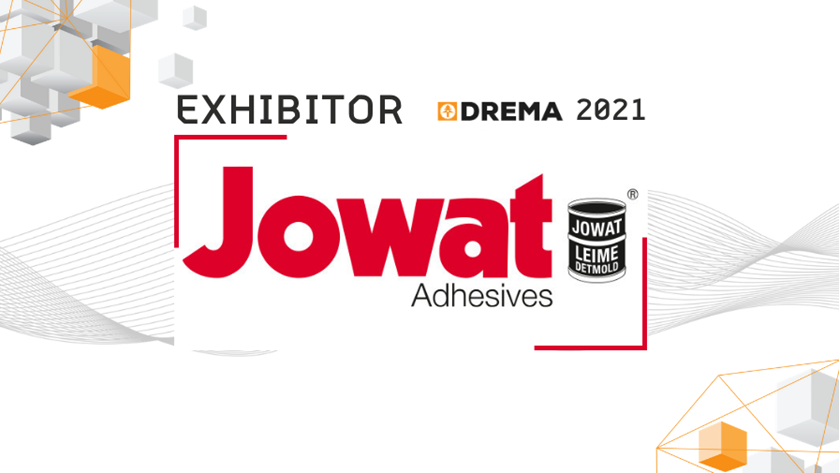 The Jowat Group, which includes Jowat Polska sp. z o.o. sp. k., is a medium-sized family business that has conquered world markets and has been at the forefront of glue manufacturers for years. Operating continuously since 1919, Jowat has been constantly extending the range of applications for its products, which it already offers over 650. The company's offer includes:
Hot Melt Adhesives - EVA, PO, CoPA
Reactive One- and Two- component Systems -PU-Prepolymers, MS, SE-Polymers, Epoxy, Resins
Reactive ho melt adhesives - PUR, POR
Pressure-sensitive Adhesives - PSA Hot Melt
Dispersion Adhesives - PVAc, EVA, PU, Copolymer
Primer - Water-baser, Solvent-based, Wash Primer
Solvent-based Adhesives - CR, SC, PU Adhesives
Cleaning and Flushing Agents - Release Agents| Cleaners"| Flushing Agents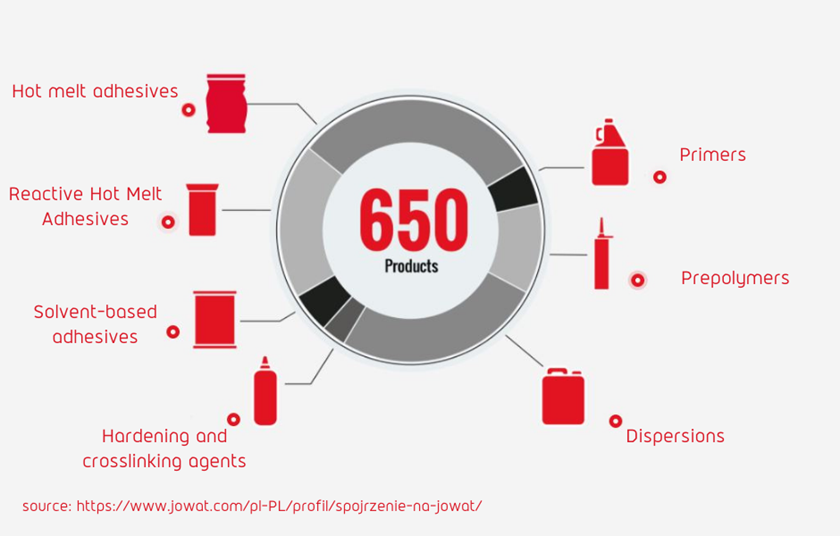 The successes and development of Jowat are possible thanks to the commitment and competence of over 1,200 employees and bonding experts, who always find the best solutions for their customers. Jowat also cares about a holistic view of the sustainable production process. An example is the bio-based Jowatherm® GROW packaging adhesives.
Jowat Polska sp. z o.o.

 

sp. k.

creates the future of the industry at DREMA 2021!
Jowat works with clear rules! It responds to the needs of tomorrow. Phenomena such as appropriate quality, environmental protection, and energy efficiency are treated as a constant goal of the company. The greatest strength of Jowat is its staff. The Jowat Group produces adhesives and technologies that shape the market quality standards and ensure exceptional compatibility with the environment. Jowat operates in accordance with applicable legal standards.
We invite you to the Jowat Polska stand 
14-17.09.2021!
Source: https://www.jowat.com/pl-PL/profil/spojrzenie-na-jowat/