It is high time to reach for the gold!
Every year, DREMA exhibitors compete for the attention of Visitors. Innovation creators have a chance to win the Gold Medal, and Acanthus Aureus statuettes are waiting for marketing masters.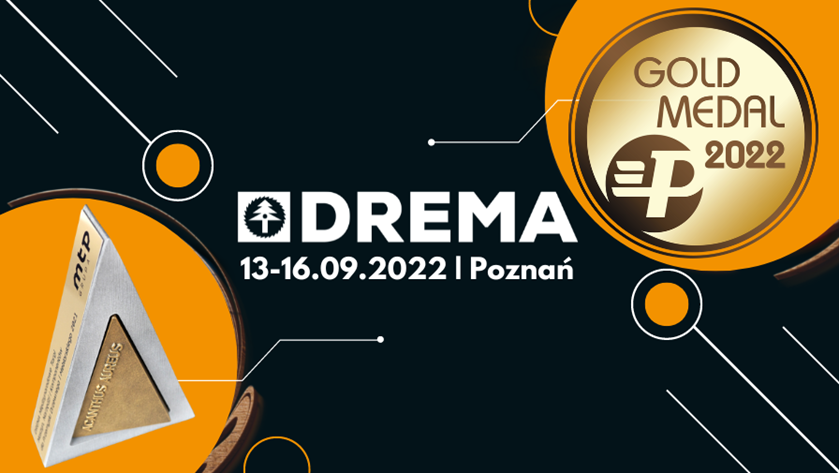 With these awards, the prestige, recognition and appreciation do not end on the last day of the trade fair, but remain for years and months afterwards! Because the awards at the DREMA International Trade Fair of Machines, Tools and Components for the Wood and Furniture Industry are brands that are recognizable in the industry; brands confirming the quality, innovation and modernity of the awarded products.
The deadline for submitting applications is August 19, 2022!
Participation in the competition for the Gold Medal of the MTP GROUP at DREMA brings measurable promotional benefits. It is not only an opportunity to emphasize the uniqueness, high quality and innovation of a product or service by including the MTP GROUP Gold Medal logo in promotional materials. It is also an extensive promotion that will be carried out on your behalf by GRUPA MTP.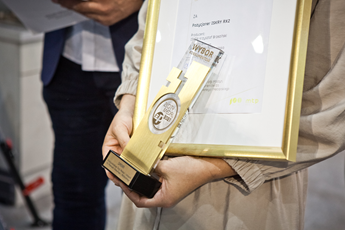 WE WILL KNOW THE WINNERS ON THE FIRST DAY OF THE DREMA FAIR!
The distinction awarded by the MTP Group and the jury of outstanding experts is aimed at rewarding the best architectural and graphic solutions that favor direct communication with the client and emphasize the positive image of the company exhibiting its offer at individual fairs.