DREMA will be held in Poznan from 15 to 18 September!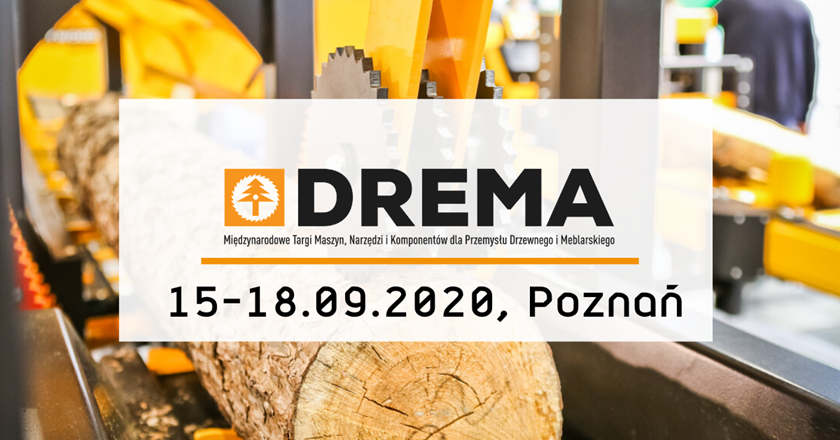 As announced by the Minister of Development of the Republic of Poland, from 6th June onwards, it is possible to organize trade fairs and congresses. On June 4, the first guidelines for trade fair organizers were published during the COVID-19 epidemic in Poland. - This is a message that we have been waiting for a long time - comments Tomasz Kobierski, president of the board of MTP Group. - We are fully prepared to invite exhibitors and guests to the fair in new sanitary conditions - he adds.
Preparations for DREMA are going according to the schedule adopted in 2019. Most matters related to the organization DREMA 2020 were carried out before the outbreak of the epidemic in Poland. Agreements with exhibitors regarding the location of stands are in an advanced stage. - The final number of exhibitors will be able to determine only in September because some companies have declared the final decision to participate in the fair in the summer months - says Andrzej Półrolniczak, director of DREMA. - Since February, from the MEBLE fair, we focus primarily on inviting guests to the stands of our partners - adds the Exhibition Director.
DREMA has always responded to current market needs and stimulated the development of enterprises. In connection with the events of recent months, the economic and financial situation of companies has deteriorated significantly, which on the one hand entails a reduction in investment outlays and employment reduction, and on the other gives an impulse to search for new solutions, to enter in new cooperation and reaching a growing number of potential recipients. The leitmotif of the next editions of DREMA will be the reduction of production costs through the automation and mechanization of technological processes. The current situation means that this year's offer for exhibitors is more flexible and tailored to each company this year.
The current situation for many enterprises may become an opportunity to enter new, previously unavailable markets. This, in turn, generates the need to establish new contacts and acquire know-how and efficient reach of the offer to new recipients. The offer of DREMA undoubtedly and on a large scale translates into the use of opportunities hidden in each crisis.
DREMA will take place from 15-18 September 2020 in Poznań. Welcome!