SERON exhibitor at DREMA 2021!
A comprehensive approach to the customer − Innovation of the applied concepts − Reliability in business are the slogans consistently implemented by SERON from the very beginning of its operations. The Polish manufacturer of CNC machines joins the group of DREMA 2021 exhibitors!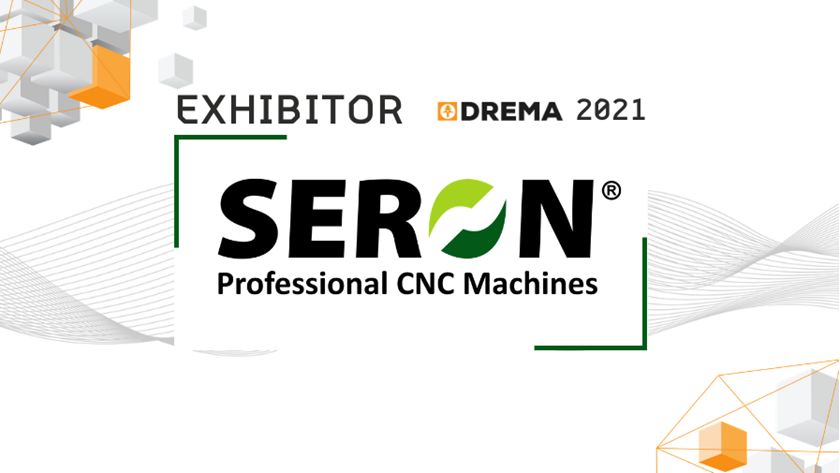 Seron − a Polish manufacturer of CNC machines once again among the DREMA exhibitors! This is the message many of you have been waiting for! After a short break, Seron will again present its latest achievements at DREMA!  The Seron stand, just like in previous editions, will certainly be a must-see!
Seron has been constantly developing its offer since 1996. Its extensive portfolio includes:
CNC milling plotters,
Laser plotters,
Fibre lasers (fibre-optic),
Plasma CNC plotters,
Laser engravers,
Waterjet,
and many other products.
Seron CNC machines are widely used in the wood industry, advertising, as well as in the processing of plastics and metals. 
SERON creates the future of the industry at DREMA 2021!
The experience gained over the years, supported by thousands of positive customer reviews, numerous awards, including as many as 5 Gold Medals of the DREMA fair, and focus on continuous development make Seron a trusted business partner.
In 2019, at DREMA, the Gold Medal of Grupa MTP was awarded to the automated PRO ROBOTic 4.0 Machining Centre − a combination of a CNC machine tool with an industrial robot configured in the Industry 4.0 concept. 
Seron has developed stable, fast and very modern solutions. The modular structure allows easy adaptation of machines in the production process. The main idea of the Seron company is to look for individual solutions. Each machine must be tailored to the diverse and changing needs of customers.